This Thursday. DJ Quik and Trackademicks.
Posted on Jun 8th, 2009 in Uncategorized by Mr. Goldbar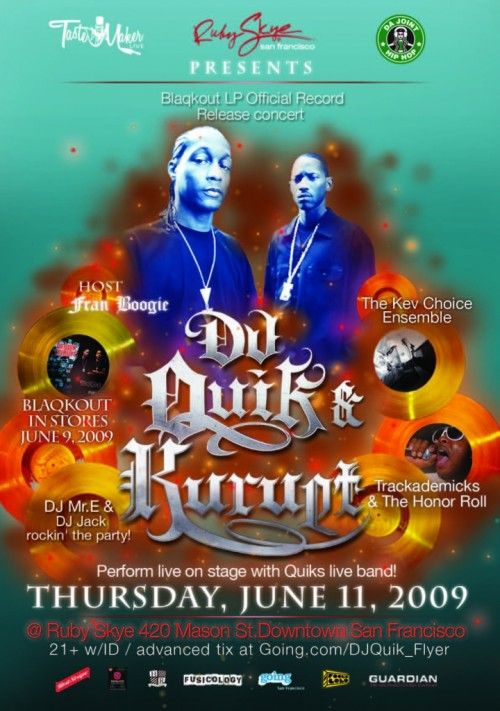 Anyone that truly knows my musical inclinations knows that DJ Quik is in my Top 5 of artists of all time. So the fact that I am on the same bill with him has me JUICED.
The one thing that I can say about him is that he has always been ahead of the curve, able to do what others in his genre could never think of doing. Back in middle school I remember watching PBS right before Reading Rainbow was about to come on, when all of a sudden "Quik's Groove III" came on as the soundbed for the station ID!
Working with musicians like El Debarge and Raphael Saadiq, as well as a high level of live instrumentation, have only helped solidify him as a pioneer of sophisticated grown-folks gangsta rap music. Did I mention Suga Free?
If you're in NORTHERN CALIFORNIA and you ain't at Ruby Skye in SF this Thursday, that's when you're lost… In Life.
Holler!
-Trackadeezy!